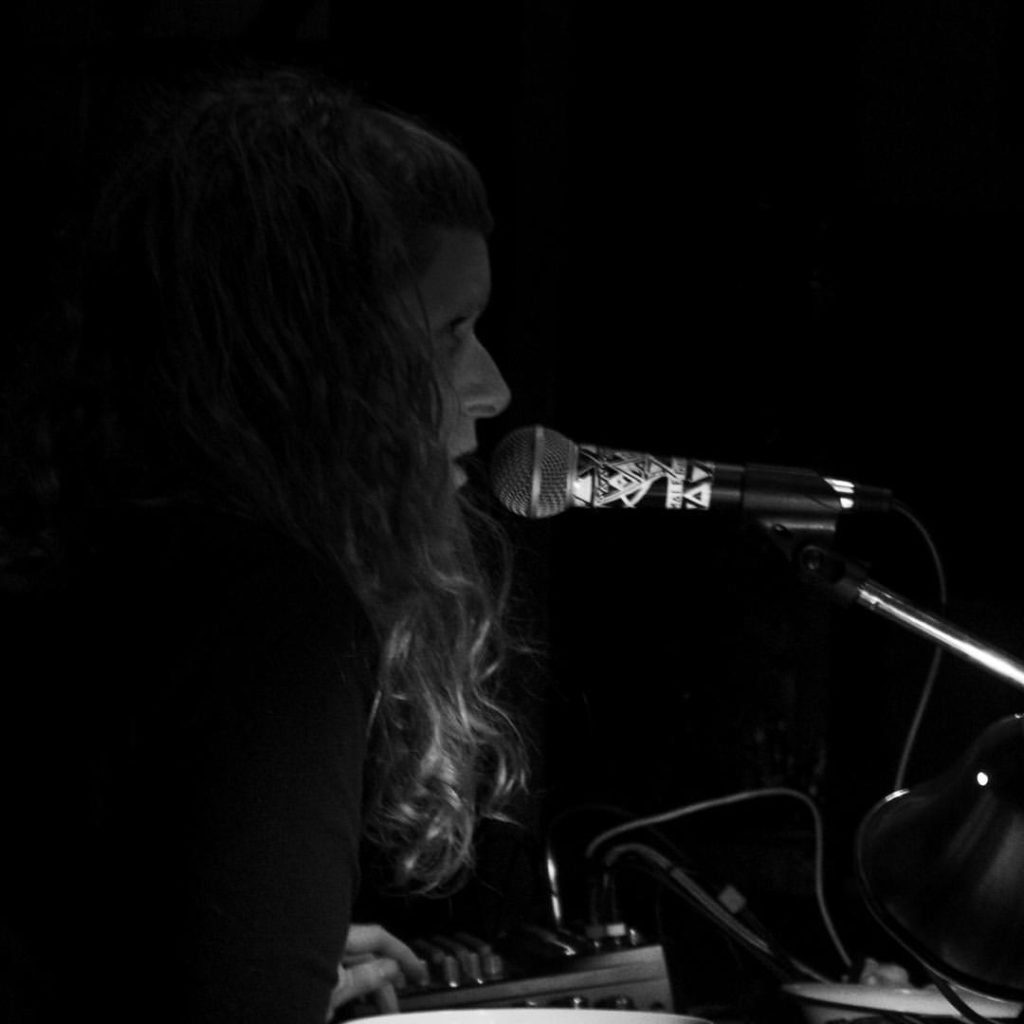 Stekkerdoos is the moniker by which I create noisy sounds and dreamy vocals with the use of field recordings, live vocals and samples of vocals and objects (such as food, bikes, orchestras – although that is not an object). Stekkerdoos shows are highly visual and often include food, an orchestra, a bike or a hand illustrated movie. Something in-between sweet and sinister. Her compositions and shows contain references to daily life, sometimes in a haunting way.
Listen to this audio portrait that New Emerges made of me:
Organic and fairtrade silkscreen printed Stekkerdoos sweater.
€20,-
Organic and fairtrade silkscreen printed Stekkerdoos tote-bag.
€7,-
Stekkerdoos – Kalender Tape, including downloadcode.
Only 2 left!!!
€7,-
Do you want to buy something?
E-mail me: jessie.h@live.nl.
STEKKERDOOS RELEASES
Challenge Records and Antilounge – The Hague Songbook, compilation CD, buy at Platomania
Stekkerdoos – Kalender, tape download at Bandcamp
Stekkerdoos – #1, tape (SOLD OUT) download at Bandcamp
Coma Culture, compilation, digital release at Bandcamp
Antilounge 18, compilation, CD at Bandcamp
Stekkerdoos – Fietst, tape (SOLD OUT) download at Bandcamp
OTHER RELEASES
Langwar – Langwar, digital release at Bandcamp
G∆rtm∆len – remix for Foresense – Weerhaak,download at Bandcamp
G∆RTM∆LEN – EXBEH∆VIOR, CD, Phantasmadiscs (SOLD OUT) download at Bandcamp
G∆rtm∆len – MixT∆pe, (SOLD OUT)
PIOUXSIE – remix for Fetter, buy/download at Bandcamp
PIOUXSIE – ETUDE, digital release at Bandcamp
PIOUXSIE – compilation tape (SOLD OUT), Party mit musik
Since januari 2019 Stekkerdoos is performing "Kalender". A meditation on the concept of time and what exists between the measurements that we use to mark it. Sometimes surreal, sometimes familiar.
"Kalender" is being performed live, it is a hand illustrated movie with live music.
In januari 2019 the music of this project was released at No-Rent Records in Philadelphia (U.S.A).
In januari also the try-out shows started, where she will be playing parts of the show.
The total show takes about an hour.
PIOUXSIE IS BACK!
The legendary duo PIOUXSIE ( Jessie Hoefnagel & Alina Valentina) started making music in 2014 and blew over the crowd with their unique abandonwave sound.
After a short break of 3 years they are back with a new rumbling sound. Something to dance to, make love to or to cry with.
Tijdens een weekend in een vakantiehuisje in Langwar namen we een album op.
Langwar, 29-11-2019 tot 01-12-2019.
Overgeleverd aan de genade van onze omgeving,
keren wij ons schaamteloos binnenstebuiten.
Zoiets als een dunne overgevoelige huid. Waar het vuil te makkelijk door naar binnen kan. Die niet genoeg verweer kan bieden tegen de schadelijke stoffen van buitenaf. En alles dat ruimte en lucht nodig heeft de pas afsnijd.
Dat staat lijnrecht tegenover de onzichtbare bron, het uiterlijk vertoon en in zichzelf gekeerde wantrouwige mensen.
Jij zoekt hartstochtelijk naar het wezen van dingen.
Groeiende chaos.
Schaamte.
Het is een zooitje ongeregeld in je kop.
Toch begrijp je met een bijna dierlijke intuïtie hoe het in elkaar steekt.
Met Reinout Douma
Waar rivieren samenkomen is de stroming het sterkst. Een gezamenlijke compositie waarin geluid zich verplaatst. Met de drang tot experimenteren, het vermogen om te twijfelen en de onbevreesdheid om fouten te maken bewegen landschappen en ontstaat een nieuw uitzicht.
Met op 8 november 2019 was de premiere in het Grand Theatre, Groningen, tijdens het Sounds of music festival.
03/03/2017 this project went in premiere at Paart van Troje Den Haag.
In may 2017 this performance went on tour for a month. By bike.
Each day about 75KM, from city to city, from stage to stage. To perform live with the sounds that were recorded along the way, text written during the tour and the live sound of a bike via a contact microphone.